365 Days of Art is a curated collection especially created for the launch of Joto on Kickstarter. This feature will get available for its subscribers after the next three months – once we make sure every backer has received their Joto and all devices are up and running!
Imagine you could have a brand new, inspirational piece of artwork on your wall, every day, for a year. An ever-changing gallery with artwork designed especially for Joto from one of our top illustrators. Create the perfect art setting, whether you're in the mood for hosting or hibernating!
Here's some of our collaborators sharing their thoughts about Joto and 365 Days of Art:
We're honoured to have artists from around the world excited about being part of 365 Days of Art. Just some of the illustrators that will be producing artwork for Joto include Anthony Burrill, Supermundane, Ben the Illustrator, Will Scobie, Mr. Bingo, Jon Burgerman, Quibe, Kaloian Toshev, Jordan Metcalf, JARD Design, Salventius, Sneaky Raccoon, Ben Johnston, and Thomas Hedger.
Here's a sneak peak of some amazing work designed by @jard_design: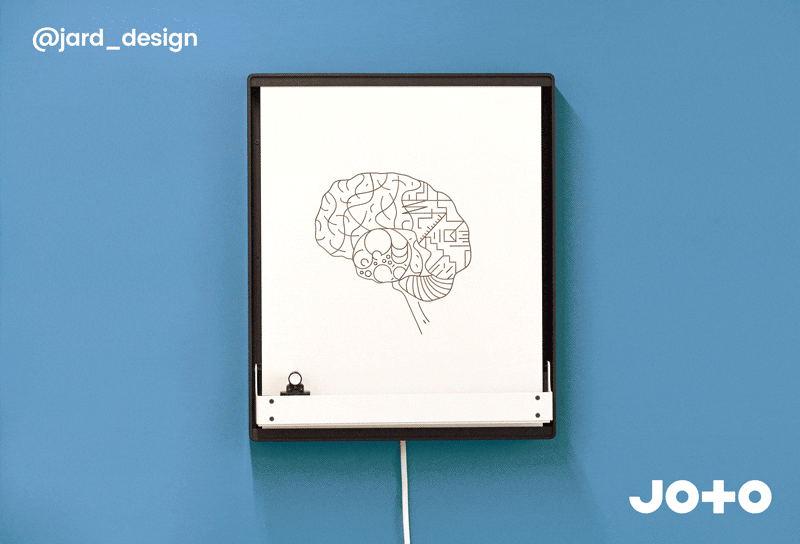 We've already selected some of our favourite artists, but who else would you like to see? Email artists@joto.rocks