Can you tell us more about the artwork you've created for Joto?
The designs I made for Joto are based on a simple palette of geometric shapes. I like to make work that has a built in system, whether that's typography of visual elements. I like the play aspect of making work within restrictions, I think it makes you more resourceful as a designer.
When you have less choice you are forced to make quick decisions that have interesting outcomes. I like adding the chance aspect to my work, it makes it feel like a visual game, something to engage your brain and imagination.
Can you share with us anything you're working on?
I have a book coming out in the spring next year. It's a distillation of ideas about how to lead a creative and fulfilling life. Explaining how I've developed my own working methods and developing strategies to help creative thinking. I can't tell you the name yet, it's top secret!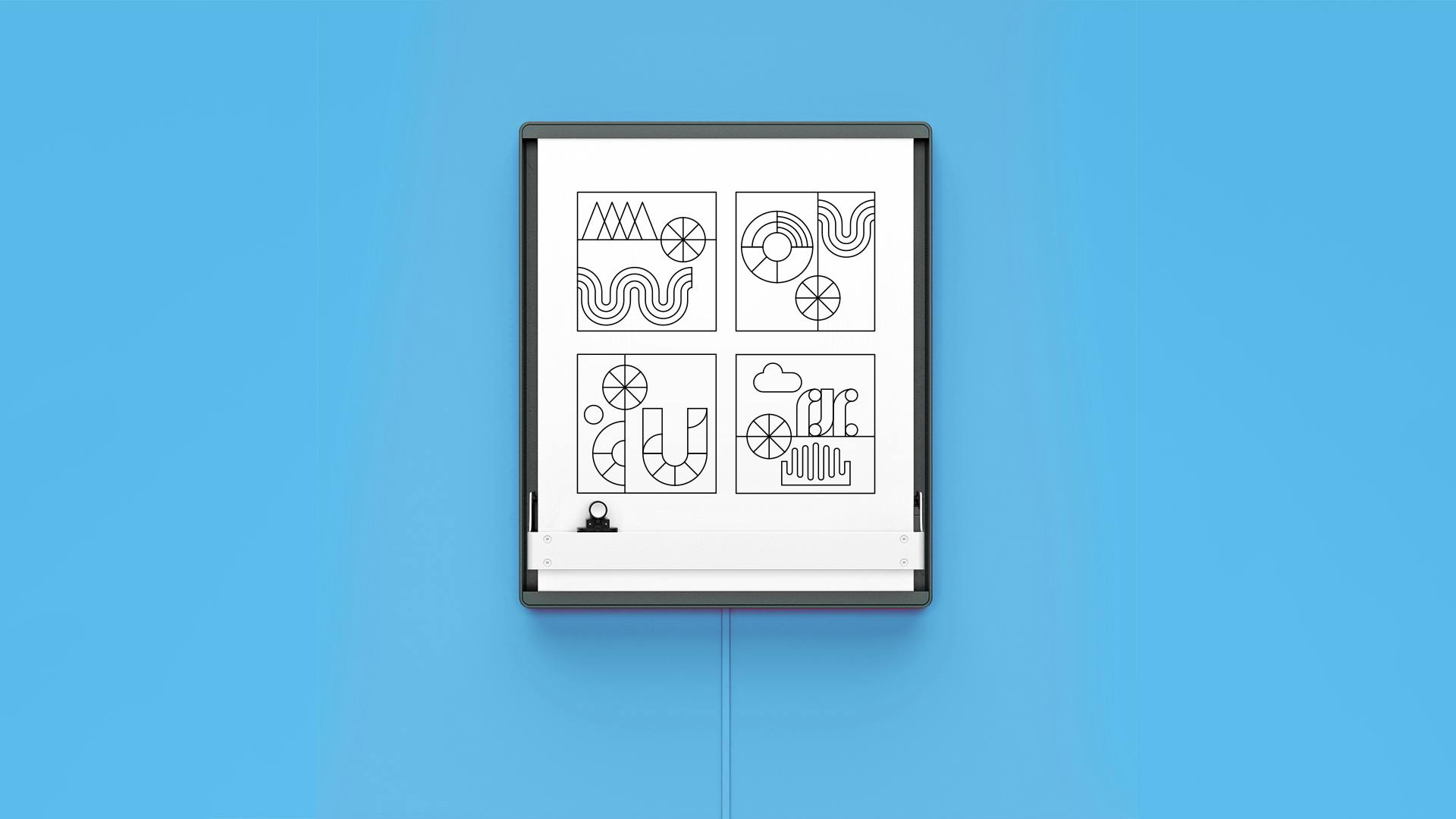 Anthony's geometric series for Joto
So what attracted you to Joto?
I like the way in which it makes the link between analogue and digital. It's ingenious and fascinating to watch. The machine is very good at drawing straight lines and circles accurately, much better than me!