Fran Caballero is one of the most recent addition to the #365DaysofArt creatives. He was one of the artists creating prints to be drawn by our tech at It's Nice That's annual symposium, Here, and since then we've fallen in love with his illustrations. Keep reading to know more about his work!
How did you first get into illustration?
"When I first got my own desk and PC, I think I bugged my parents for a tablet and eventually they gave in. I'd always copied illustrations from computer magazines when I was a kid, trying to get the shading on Crash Bandicoot down, using the wrong colours and being satisfied nevertheless. Once I figured I could work digitally, it became just an extension of that, trying to figure out how to do things and making mistakes. These days I have more of a fixed idea of what I aim to achieve when I sit down now, but that initial naivety is so important."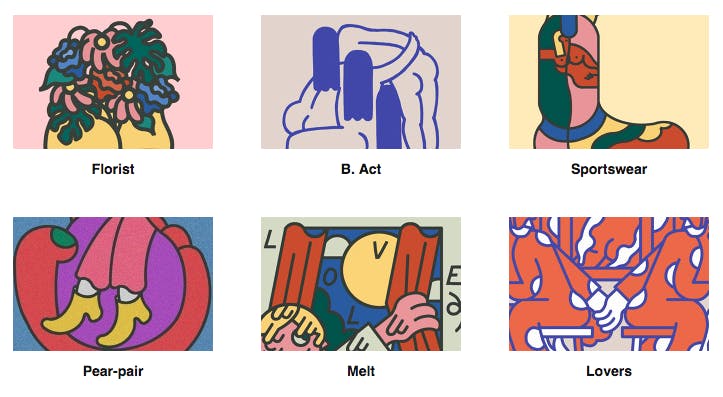 How do you keep developing your creativity?
"I suppose this is the tough part. I think finding the most intuitive, efficient way of making is important. Keeping active and aware of your peers is the best way to stay creative and motivated for me."
What has been the most enjoyable work you have done so far?
"Having the chance to see one of my designs re-drawn by Joto was absolutely crazy and super satisfying. Designing the piece in my apartment and then seeing it come to life through the tech had a surreal, theatrical element to it.
Almost like having my intentions reanimated in a different order."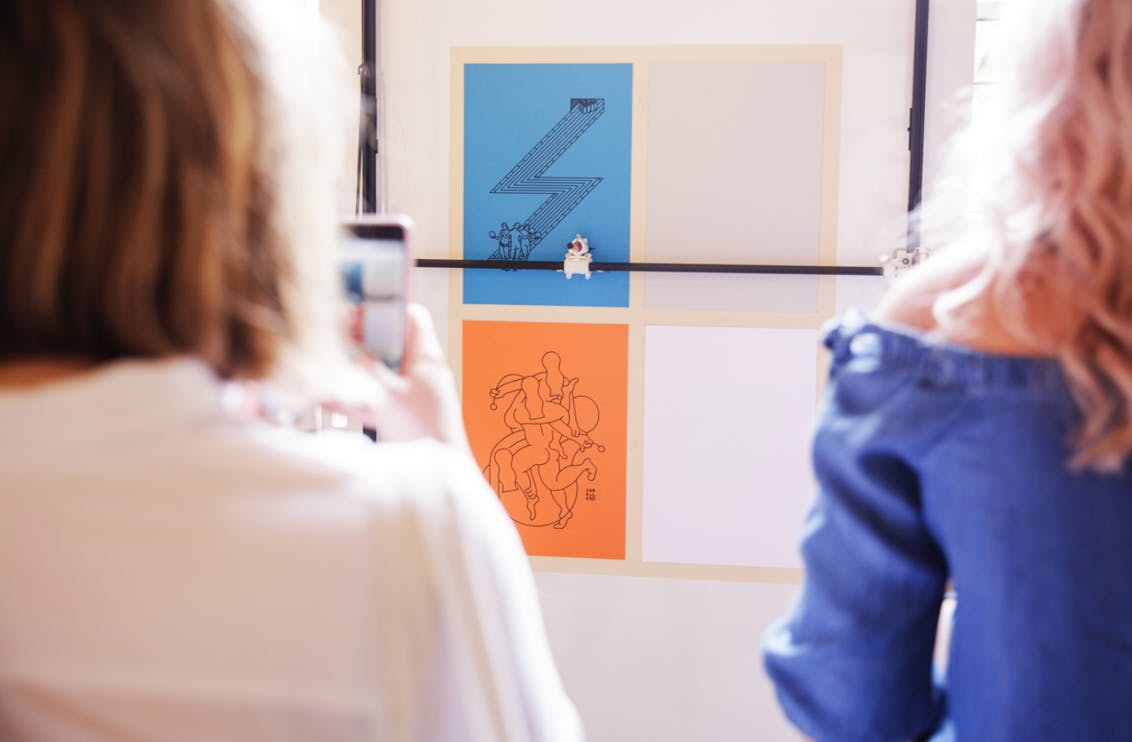 How would you describe your style?
"I tend to gravitate towards making mostly figurative work — it can be quite slapstick and observational at times — or a little more grounded and referential towards other artists. Lots of bums too."
Whats the inspiration behind the work that you create?
"It's hard to pin point an inspiration — there is such a flatbed of imagery to get excited about these days, so it's tough to narrow down which aspects I pick up on. I draw a lot of satisfaction from the process of turning a half idea — something I wrote on a receipt at work or left in my apartment — into a realised piece of work."
Joto tech was drawing live Fran Caballero prints at Here 2017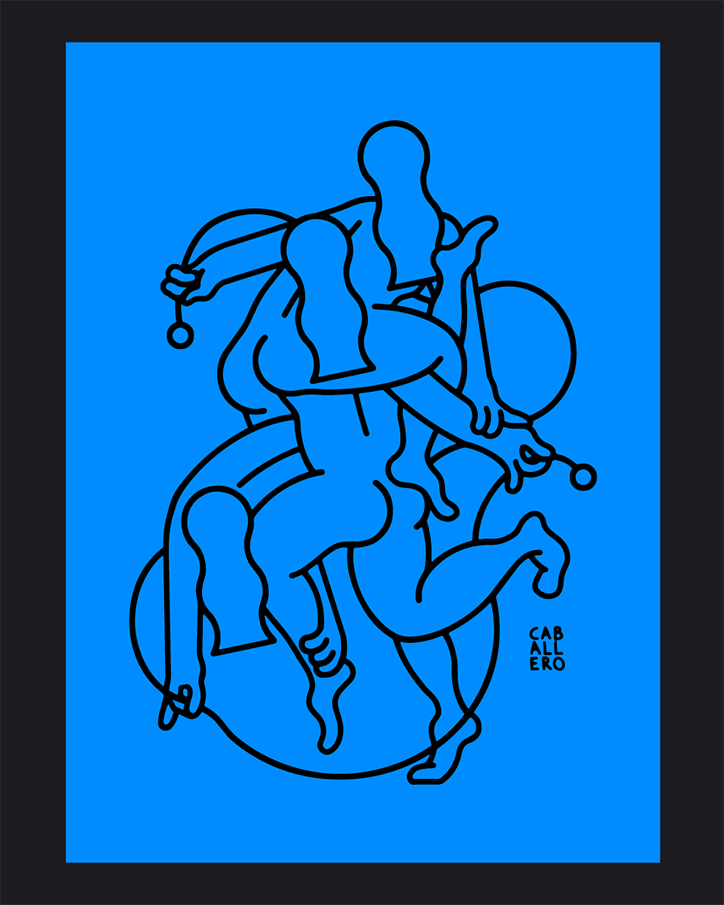 How is your design process like, where do you start?
"Early stages of work tend to start in the sketchbook — scrappy, pencil on paper drawings and notes — or the memo page on my phone (mostly sat on the tube in Glasgow).
Once I have a clearer idea of composition I work on photoshop to piece it all together. Sometimes I follow the pre-existing drawing to the letter, but there's often a lot of room for change."
What tools do you use for your work?
"In terms of the preliminary stages of work, any cheap Papermate pencils are my go to. I have an annoying tendency to rip out my sketchbook pages so I can see everything at once, so I try not spend too much money on that kind of material.
As for the digital process, I use the Wacom Intuos Pro, although I still have the Bamboo Fun tablet my parents bought me for my 16/17th birthday. It's a good fit for my laptop screen and I can pop it in my bad easy enough, so it often gets a run out."
What particular aspect of Joto gets your attention?
"This whole project continues to excite me. It's been an absolute pleasure having an involvement in it, and I genuinely can't wait to see how people use and manipulate the tech creatively, how it can be applied to different situations."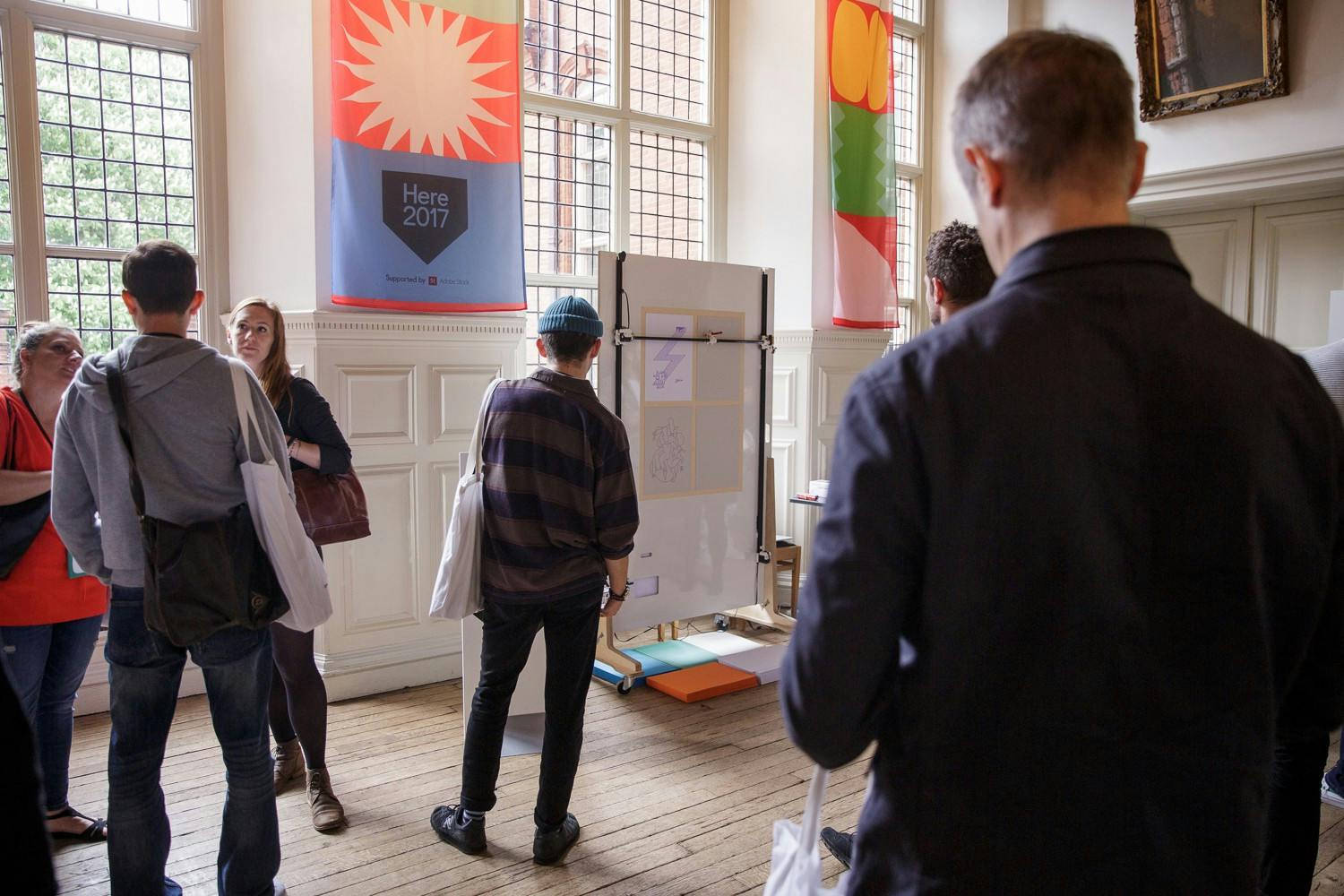 Four illustrators have their works drawn by Joto at Here 2017
If you're a fan already, you'll be pleased to hear he's created new jots for the 365 Days of Art Joto platform. Coming soon!