My name is Kaloian Toshev and I'm an artist, illustrator and designer. Drawing female portraits has been my passion for the last 10 years, and I enjoy it very much. I try to draw as much as possible but hardy find time to draw more than 3-4 times a week. Also I'm constantly balancing between drawing and designing. I've been working as graphic and UI designer for various companies one of which is Wacom.
I had a solo exhibition in my hometown Sofia, which had huge success. My work has been featured in various print and digital publications. Most significant of which are Illustration Now! 4 - an annual illustration book by Taschen, 52 Aces Playing Cards by zeixs and The Design and Design book of the year.
– How did you first get into illustration?
I draw since I was a kid. At some point, Behance came up and I realised this was something I could make a living out of. Although I'm not a very active illustrator, I still draw artworks for pleasure and personal projects.
– How would you describe your style?
Actually I'm still trying to develop a more distinguished style. A few months ago, a girl told me that she really liked my works, and how each of them was so different from others. This sounded so awesome, and kind of depressing at the same time.
– What's the inspiration behind the work that you create?
Music is one of my primary inspiration sources. I constantly listen to music, especially when I draw. Also going on adventures, traveling and extreme sports – or simply just detaching from normal day to day life. Some artist I admire inspire me to be better.
– How do you keep developing your creativity?
Learning new things makes you connect more dots and that's how you become more creative.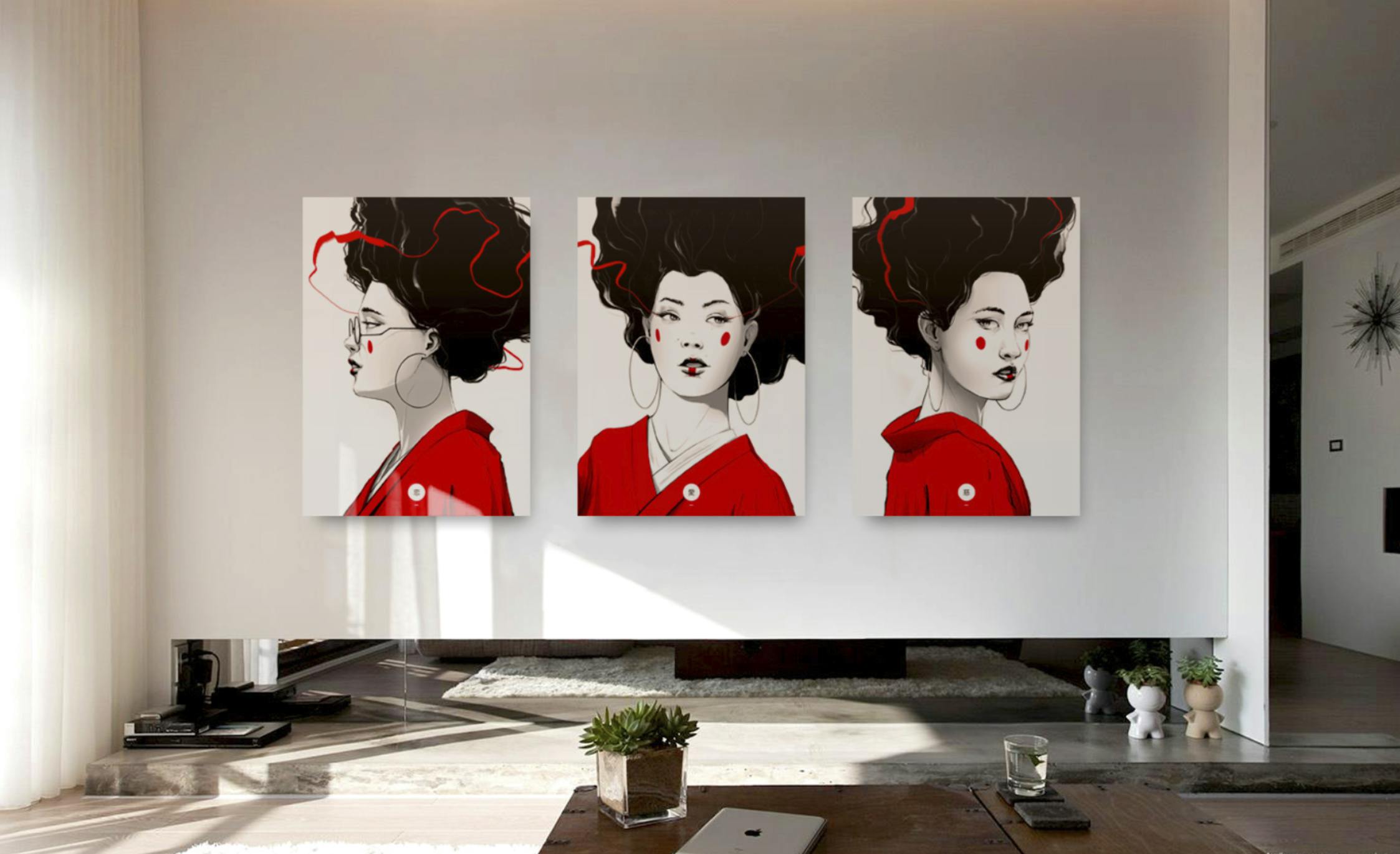 – How is your design process like, where do you start?
I tend to follow two routes. The first one, it's when you just sit and start drawing and something interesting might come up... this is more experimental as you just let it flow. The second route is when you start with idea/goal in mind.
I basically start with few small sketches on paper just to see if it works. Then a bigger sketch on computer or paper, and onto a clearer digital sketch straight after. From here I add the colours, shades, details and finishing touches…
– What tools do you use for your work?
Lately Clip Studio Paint, but also Photoshop and Corel painter
– What has been the most enjoyable/challenging work you have done so far?
Probably the card design for Playing Arts, and the illustrations for Temper Boards
—Future project you want to talk about, or is there anything you'd like to promote?
I'm currently in some experimental cycle and at some point I'll post lots of new works on my instagram account https://www.instagram.com/mzkworks/
—How would you describe Joto?
Well awesome :) It's some kind of digital alternative of my sketches that just appear automatically on the wall
– And of course, if is there any aspect of Joto that particularly gets your attention?
It's awesome to see how the drawing is revealed in front of you.